In order to avoid, caliber Diver is equipped with an ice thick
designer replica handbags
, a screwed, oversized joints and a Crown that guarantee resistance to 300 meters. The
uk replica watches
has demonstrated its resistance to salt water after immersion in a solution of sodium chloride (30 g/l) between 18 and 25 ° C for 24 hours. In addition,
replica rolex watches
at the end of a dive to a depth of 30 cm for 50 hours at 18-25 ° C, its operation remains invariant under water.
Panerai Replica Watches
watchmakers have designed a true diver's watch without sacrificing the comfort of a door of daily requirements, realizing a timepiece of 42 mm diameter, 11 mm thickness only. The housing (steel or pink gold) proves to be particularly male with its contrasting finishes satin and polished, the rotating bezel coated with
Rolex replica watches
(steel or pink gold also) curl of a Fluting that echoes the serration of the inside of the bezel of the
Replica handbags uk
.If this is the case of some large quartz second hand is not to go.
Our History
Our ancient building offers a warm welcome where new faces soon become good friends. Following the service, over a cup of tea or coffee, we enjoy getting to know each other better.
The 9.30am service on Sunday mornings ends with Holy Communion, except on the first Sunday in the month when there is a separate Parish Communion Service at 8am bringing together members of both the churches in our Parish. We also share in the a united service when there is a fifth Sunday in the month; this is held alternately at St. Augustine's, Broxbourne and the next time at St. Laurence, Wormley.
Hublot Replica Watches For Sales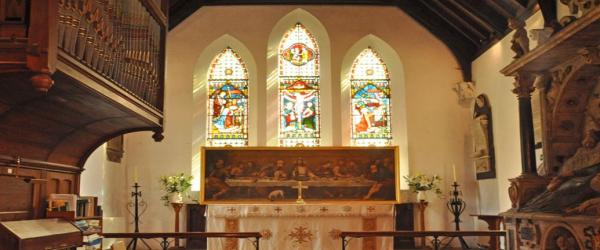 The Parish Office
Churchfields
Broxbourne
Herts
EN10 7AU
Tel: 01992 444117
Email: bwparishoffice@btinternet.com